<! SECOND COLUMN BEGINS HERE>
Horror in Moscow: Woman in burka walks streets carrying child's severed head...

'Allahu Akbar'...
---
DICAPRIO WINS FIRST OSCAR...
Anti-Hillary Director Warns Against Candidates Who Take 'Weirdo Billionaire' Money...
BIDEN STANDING OVATION...
'SPOTLIGHT' Winner Rips: 'Pope Francis, Time to Protect Children'...
Rock lynching jokes 'went too far'...
---
Tech firms treating AI engineers like 'star athletes'...

Prompting bidding wars...
---
GPS devices tracking wildlife, enlightening humans...
---
OUT: MSNBC parts ways with Melissa Harris-Perry after host's critical email...
'I am not token, mammy, or little brown bobble head'...
---
Jude Law team attacked, mugged in 'Jungle' immigrant camp...
Migrants use battering ram to smash though fence on Macedonia-Greece border...
---
Hard to find bread in shortage-stricken Venezuela...
---
Dying for Fame: Reality Star Suicides In Focus...
---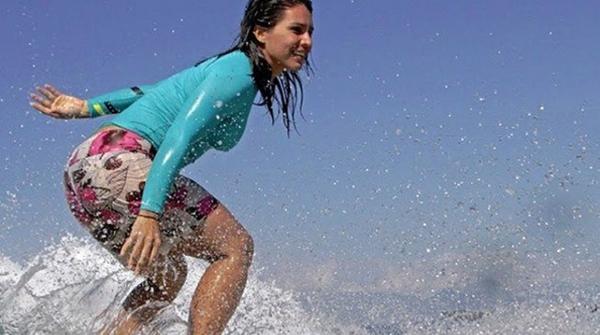 Rising Dem Star Resigns as DNC Vice-Chair, Endorses Sanders...
---
AIRBNB guests shocked by decomposing corpse...
---
<! L I N K S S E C O N D C O L U M N> WABC RADIO...
WOR...
KFI: LA...
WTOP: DC...
---
ABCNEWS NOTE
FOXNEWS FIRST
MIKE ALLEN PLAYBOOK
GERARD BAKER: 10-POINT
MSNBC FIRST READ
NYT: FIRST DRAFT
TIME: MUST READS...
WASH POST: THE DAILY...
---
REALCLEAR POLITICS POLLS...
---
3 AM GIRLS
CINDY ADAMS
BAZ BAMIGBOYE
DAVE BARRY
FRED BARNES
MICHAEL BARONE
GLENN BECK
PAUL BEDARD
BIZARRE [SUN]
GLORIA BORGER
BRENT BOZELL
DAVID BROOKS
PAT BUCHANAN
HOWIE CARR
MONA CHAREN
CHRIS CILLIZZA
RICHARD COHEN
JOE CONASON
[NY DAILY NEWS] CONFIDENTIAL
DAVID CORN
ANN COULTER
CRAIG CRAWFORD
JIM CRAMER
STANLEY CROUCH
MONICA CROWLEY
LOU DOBBS
MAUREEN DOWD
LARRY ELDER
SUSAN ESTRICH
JOSEPH FARAH
SUZANNE FIELDS
FISHBOWL, DC
FISHBOWL, NYC
ROGER FRIEDMAN
JOHN FUND
BILL GERTZ
JONAH GOLDBERG
ELLEN GOODMAN
GLENN GREENWALD
LLOYD GROVE
HANNITY
STEPHEN HAYES
NAT HENTOFF
PEREZ HILTON
HUGH HEWITT
CHARLIE HURT
LAURA INGRAHAM
INSIDE BELTWAY
RICHARD JOHNSON
ALEX JONES
MICKEY KAUS
KEITH J. KELLY
JOE KLEIN
KRAUTHAMMER
KRISTOF
KRISTOL
KRUGMAN
LARRY KUDLOW
HOWIE KURTZ
BOB LEFSETZ
MARK LEVIN
DAVID LIMBAUGH
RUSH LIMBAUGH
RICH LOWRY
MICHELLE MALKIN
DANA MILBANK
PIERS MORGAN
DICK MORRIS
PEGGY NOONAN
BILL O'REILLY
PAGE SIX
CAMILLE PAGLIA
ANDREA PEYSER
JIM PINKERTON
BILL PRESS
WES PRUDEN
REX REED
RELIABLE SOURCE
RICHARD ROEPER
BETSY ROTHSTEIN
MICHAEL SAVAGE
SCHLAFLY
LIZ SMITH
MICHAEL SNEED
THOMAS SOWELL
BRIAN STELTER
MARK STEYN
ROGER STONE
TAKI THEODORACOPULOS
CAL THOMAS
TV NEWSER
VEGAS CONFIDENTIAL
JEFF WELLS
WASHINGTON WHISPERS
GEORGE WILL
WALTER WILLIAMS
JAMES WOLCOTT
MILO YIANNOPOULOS
BYRON YORK
BILL ZWECKER
---