<! SECOND COLUMN BEGINS HERE>
STRESSED OUT...
INFLATION...
DC TURMOIL...
---
Russian spy ship located 30 miles off Connecticut coast...
Armed with surface-to-air missiles...
US sub commanders downplay significance...
---
Pentagon chief NATO ultimatum...
---
Iran defeats U.S. navy in defiant animated film...
---
Immigration agents arrest 'Dreamer' in Seattle...
Fresh legal showdown...
US-bound Cubans stranded in Mexico say they are victims of extortion...
Scammers Posing As ICE Agents Shake Down Latinos in NYC...
---
Ashton Kutcher Lovefest With Senate Foreign Relations Committee...
---
Hijabs flood fashion week...
---
Anti-Islam Wilders frontrunner as Dutch campaign begins...
French Election Puts 'Frexit' Possibility on Agenda...
Farage Warns EU: 'Bigger Shock' Coming...
---
Judge Orders Woman Not to Get Pregnant Again...
---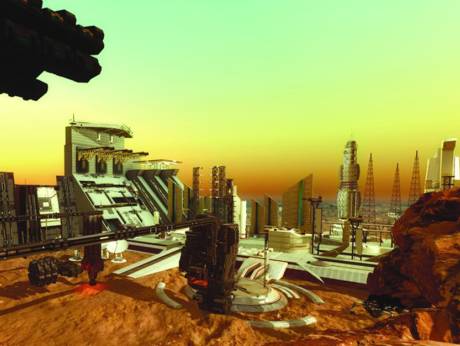 UAE plans first city on Mars...
---
NASA, heeding Trump, may add astronauts to test flight moon mission...
---
China warns USA against fresh naval patrols in South China Sea...
---
Tired of screen addicts, cafe says phone juice costs extra...
---
<! L I N K S S E C O N D C O L U M N> 3 AM GIRLS
JILL ABRAMSON
CINDY ADAMS
MIKE ALLEN
BAZ BAMIGBOYE
DAVE BARRY
FRED BARNES
MICHAEL BARONE
PAUL BEDARD
BIZARRE [SUN]
BRENT BOZELL
DAVID BROOKS
PAT BUCHANAN
HOWIE CARR
MONA CHAREN
CHRIS CILLIZZA
CNN: RELIABLE SOURCES
[NY DAILY NEWS] CONFIDENTIAL
DAVID CORN
ANN COULTER
LOU DOBBS
MAUREEN DOWD
LARRY ELDER
JOSEPH FARAH
SUZANNE FIELDS
FISHBOWL, DC
FISHBOWL, NYC
ROGER FRIEDMAN
BILL GERTZ
JONAH GOLDBERG
GLENN GREENWALD
LLOYD GROVE
HANNITY
STEPHEN HAYES
HUGH HEWITT
KATIE HOPKINS
LAURA INGRAHAM
INSIDE BELTWAY
RICHARD JOHNSON
ALEX JONES
MICKEY KAUS
KEITH J. KELLY
KRAUTHAMMER
KRISTOF
KRISTOL
KRUGMAN
LARRY KUDLOW
HOWIE KURTZ
MARK LEVIN
DAVID LIMBAUGH
RUSH LIMBAUGH
RICH LOWRY
MICHELLE MALKIN
DANA MILBANK
PIERS MORGAN
DICK MORRIS
PEGGY NOONAN
PAGE SIX
ANDREA PEYSER
JIM PINKERTON
POLITICO MORNING MEDIA
POLITICO PLAYBOOK
BILL PRESS
WES PRUDEN
REX REED
RICHARD ROEPER
BETSY ROTHSTEIN
JIM RUTENBERG
MICHAEL SAVAGE
LIZ SMITH
THOMAS SOWELL
BRIAN STELTER
MARK STEYN
ROGER STONE
TAKI THEODORACOPULOS
CAL THOMAS
BOB TYRRELL
TV NEWSER
JEFF WELLS
WASHINGTON WHISPERS
GEORGE WILL
WALTER WILLIAMS
MILO YIANNOPOULOS
BYRON YORK
BILL ZWECKER
---