<! SECOND COLUMN BEGINS HERE>
STARBUCKS Brand Takes Hit After Refugee Hiring Plan...
---
UPDATE: WITCHES OF WORLD UNITE TO CAST SPELL ON TRUMP...

BANISH FROM OFFICE....
SPIRITUAL WAR...
---
BLOOMBERG CANCELS WHITE HOUSE CORRESPONDENTS' PARTY...
Ex-press secretary defends White House media exclusions...

Happens often...
---
Mexican Migrant Shelters See Spike in Deportees Coming from USA...
---
Namaste, Satan: Metal yoga class set inside Satanic Temple...
---
Doctors Prescribing Food Instead Of Pills To Treat Patients...
---
Desert people evolve to drink water poisoned with arsenic...
---
BRAZIL CARNIVAL FROM HELL...
Murders, brutal riots...
---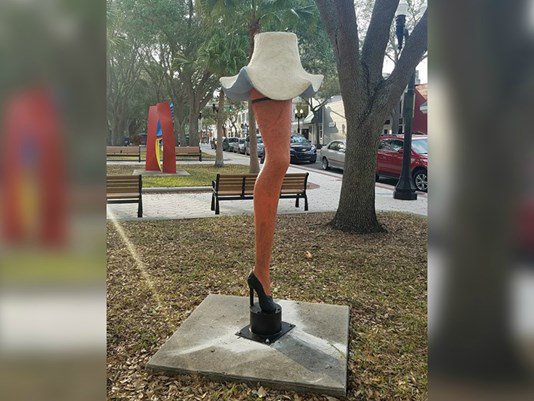 LEG LAMP FURY IN FLORIDA...
---
SPIEGEL: Germany spied on BBC, NYT, REUTERS for decade...
---
STAMPEDE! DRONE CAUSES 1,500 ELK TO CHARGE IN WYOMING SNOW...
---
Sword-swinging man threatens customers at WALMART...
Breakdancers beat commuter refusing to make space on NYC subway...
---
<! L I N K S S E C O N D C O L U M N> 3 AM GIRLS
JILL ABRAMSON
CINDY ADAMS
MIKE ALLEN
BAZ BAMIGBOYE
DAVE BARRY
FRED BARNES
MICHAEL BARONE
PAUL BEDARD
BIZARRE [SUN]
BRENT BOZELL
DAVID BROOKS
PAT BUCHANAN
HOWIE CARR
MONA CHAREN
CHRIS CILLIZZA
CNN: RELIABLE SOURCES
[NY DAILY NEWS] CONFIDENTIAL
DAVID CORN
ANN COULTER
LOU DOBBS
MAUREEN DOWD
LARRY ELDER
JOSEPH FARAH
SUZANNE FIELDS
FISHBOWL, DC
FISHBOWL, NYC
ROGER FRIEDMAN
BILL GERTZ
JONAH GOLDBERG
GLENN GREENWALD
LLOYD GROVE
HANNITY
STEPHEN HAYES
HUGH HEWITT
KATIE HOPKINS
LAURA INGRAHAM
INSIDE BELTWAY
RICHARD JOHNSON
ALEX JONES
MICKEY KAUS
KEITH J. KELLY
KRAUTHAMMER
KRISTOF
KRISTOL
KRUGMAN
LARRY KUDLOW
HOWIE KURTZ
MARK LEVIN
DAVID LIMBAUGH
RUSH LIMBAUGH
RICH LOWRY
MICHELLE MALKIN
DANA MILBANK
PIERS MORGAN
DICK MORRIS
PEGGY NOONAN
PAGE SIX
ANDREA PEYSER
JIM PINKERTON
POLITICO MORNING MEDIA
POLITICO PLAYBOOK
BILL PRESS
WES PRUDEN
REX REED
RICHARD ROEPER
BETSY ROTHSTEIN
JIM RUTENBERG
MICHAEL SAVAGE
LIZ SMITH
THOMAS SOWELL
BRIAN STELTER
MARK STEYN
ROGER STONE
TAKI THEODORACOPULOS
CAL THOMAS
BOB TYRRELL
TV NEWSER
JEFF WELLS
WASHINGTON WHISPERS
GEORGE WILL
WALTER WILLIAMS
MILO YIANNOPOULOS
BYRON YORK
BILL ZWECKER
---