<! SECOND COLUMN BEGINS HERE>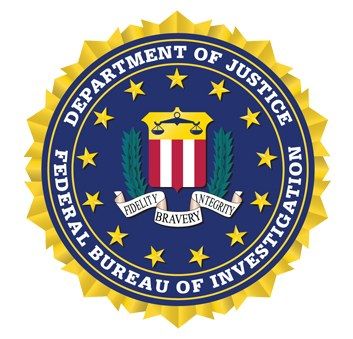 Trump Escalates FBI Fight With Attack on Former Director. The FBI Strikes Back...
COMEY ALLIES RATCHET UP EFFORTS...
'FURIOUS'...
MADDOW SOARS...
MSNBC DOMINATING...
---
Tony Bennett cancels concert over illness...
---
HOUSE OF FILTH: Horses, pigs, sheep, goats, chickens, dogs, cats...
Sewer line breaks, floods woman's home with 'Niagara Falls' of feces...
70,000 bees found in man's bedroom wall...
---
Washington Welcomes Wealthiest...

Sales of extravagant homes, cars, goods up...
---
Cary Grant's LSD trips explored in new documentary...
---
MUSK STARTS DIGGING UNDER LA!
INSIDE THE TUNNEL...
---
Daredevil in 'drone-diving' world first...
---
MAN ADMITS TO DUPING WOMEN INTO SEX FOR PORN 'REHEARSALS'...
---
<! L I N K S S E C O N D C O L U M N> 3 AM GIRLS
JILL ABRAMSON
CINDY ADAMS
MIKE ALLEN
BAZ BAMIGBOYE
DAVE BARRY
FRED BARNES
MICHAEL BARONE
PAUL BEDARD
BIZARRE [SUN]
BRENT BOZELL
DAVID BROOKS
PAT BUCHANAN
HOWIE CARR
CERNOVICH
MONA CHAREN
CNN: RELIABLE SOURCES
[NY DAILY NEWS] CONFIDENTIAL
DAVID CORN
ANN COULTER
LOU DOBBS
MAUREEN DOWD
LARRY ELDER
JOSEPH FARAH
SUZANNE FIELDS
FISHBOWL, DC
FISHBOWL, NYC
ROGER FRIEDMAN
BILL GERTZ
JONAH GOLDBERG
GLENN GREENWALD
LLOYD GROVE
HANNITY
STEPHEN HAYES
HUGH HEWITT
KATIE HOPKINS
LAURA INGRAHAM
INSIDE BELTWAY
RICHARD JOHNSON
ALEX JONES
MICKEY KAUS
KEITH J. KELLY
KRAUTHAMMER
KRISTOF
KRISTOL
KRUGMAN
LARRY KUDLOW
HOWIE KURTZ
MARK LEVIN
DAVID LIMBAUGH
RUSH LIMBAUGH
RICH LOWRY
MICHELLE MALKIN
DANA MILBANK
PIERS MORGAN
DICK MORRIS
PEGGY NOONAN
PAGE SIX
ANDREA PEYSER
JIM PINKERTON
POLITICO MORNING MEDIA
POLITICO PLAYBOOK
BILL PRESS
WES PRUDEN
REX REED
RICHARD ROEPER
BETSY ROTHSTEIN
JIM RUTENBERG
MICHAEL SAVAGE
LIZ SMITH
BRIAN STELTER
MARK STEYN
ROGER STONE
TAKI THEODORACOPULOS
CAL THOMAS
BOB TYRRELL
TV NEWSER
JEFF WELLS
WASHINGTON WHISPERS
GEORGE WILL
WALTER WILLIAMS
BYRON YORK
BILL ZWECKER
---