<! SECOND COLUMN BEGINS HERE>
Earthquake strikes NKorea near nuke test zone; reasons unclear...
---
NYT: How to Survive Apocalypse...
---
MCCAIN STRIKES AGAIN!
REPEAL ON LIFE SUPPORT...
RAND: 'Won't be bribed or bullied'...
EFFORT WAS 'FAKE'...
Fate of Mandate Tax Hangs in Balance...
---
PUERTO RICO DAM BURSTS AFTER HURRICANE DESTRUCTION...
NEW EXODUS?
---
APPLE Fans Not Lining Up For Release Of New iPhone?

Quiet Morning Outside Typically Overflowing Stores...
Stock suffers worst product launch week...
---
Zuckerberg dealt big blow by FACEBOOK shareholders...
---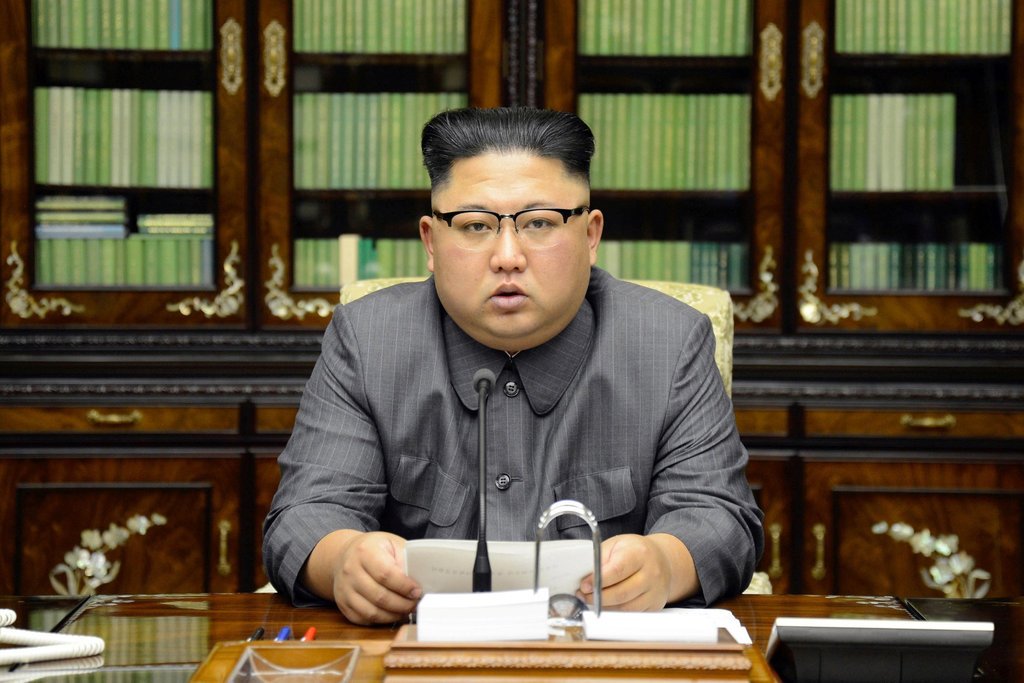 WAR OF WORDS WITH NKOREA ESCALATES...
LEAK: Trump aides urged against insults...
Kim warns could test nuke over Pacific...
USA Really Capable Of Shooting Down?
New Level of Brinkmanship...
US families get FAKE orders to leave South...
France threatens to skip Olympics over security concerns...
LIST: Greatest insults...
RUSSIA: R-E-L-A-X!
---
Iran Tests Ballistic Missile Amid USA Tensions...
---
Comey Shouted Down By 'Black Power' Protesters at University...
'You aren't our homey'...
---
Strong aftershock sways buildings in Mexico City...
Weird 'breathing' road terrifies...
Frida the rescue dog emerges as hero...
---
Inside sex robot factory...
---
Why search for perfect sperm donor has gone online...
---
New drug test detects cocaine in fingerprint...
---
<! L I N K S S E C O N D C O L U M N> 3 AM GIRLS
CINDY ADAMS
MIKE ALLEN
BAZ BAMIGBOYE
DAVE BARRY
FRED BARNES
MICHAEL BARONE
PAUL BEDARD
BIZARRE [SUN]
BRENT BOZELL
DAVID BROOKS
PAT BUCHANAN
HOWIE CARR
CERNOVICH
MONA CHAREN
CNN: RELIABLE SOURCES
[NY DAILY NEWS] CONFIDENTIAL
DAVID CORN
ANN COULTER
LOU DOBBS
MAUREEN DOWD
LARRY ELDER
JOSEPH FARAH
SUZANNE FIELDS
FISHBOWL, DC
FISHBOWL, NYC
ROGER FRIEDMAN
BILL GERTZ
JONAH GOLDBERG
GLENN GREENWALD
LLOYD GROVE
HANNITY
STEPHEN HAYES
HUGH HEWITT
KATIE HOPKINS
LAURA INGRAHAM
INSIDE BELTWAY
RICHARD JOHNSON
ALEX JONES
MICKEY KAUS
KEITH J. KELLY
KRAUTHAMMER
KRISTOF
KRISTOL
KRUGMAN
LARRY KUDLOW
HOWIE KURTZ
MARK LEVIN
DAVID LIMBAUGH
RUSH LIMBAUGH
RICH LOWRY
MICHELLE MALKIN
DANA MILBANK
PIERS MORGAN
DICK MORRIS
PEGGY NOONAN
PAGE SIX
ANDREA PEYSER
JIM PINKERTON
POLITICO MORNING MEDIA
POLITICO PLAYBOOK
BILL PRESS
WES PRUDEN
REX REED
RICHARD ROEPER
BETSY ROTHSTEIN
JIM RUTENBERG
MICHAEL SAVAGE
LIZ SMITH
BRIAN STELTER
MARK STEYN
ROGER STONE
TAKI THEODORACOPULOS
CAL THOMAS
BOB TYRRELL
TV NEWSER
JEFF WELLS
WASHINGTON WHISPERS
GEORGE WILL
WALTER WILLIAMS
BYRON YORK
BILL ZWECKER
---