<! SECOND COLUMN BEGINS HERE>
HERO MURDOCH LEADS WAR AGAINST TECH MONOPOLIES...
---
TRUMP APPROVAL AT 45%...
IVANA: HE'S RIGHT TO TWEET!
---
MORE Pelosi brain freezes: Stares at audience, waves hands while struggling to speak...
Top Dem: Time for Nancy to Go!
---
WEEKEND: NEW HURRICANE SET FOR LOUISIANA?
Computer models...
CONE...
---
Jerry Brown signs bill making California 'sanctuary' state...
---
CORONA New King of Beers...
---
DC councilmembers propose decriminalizing sex work...
---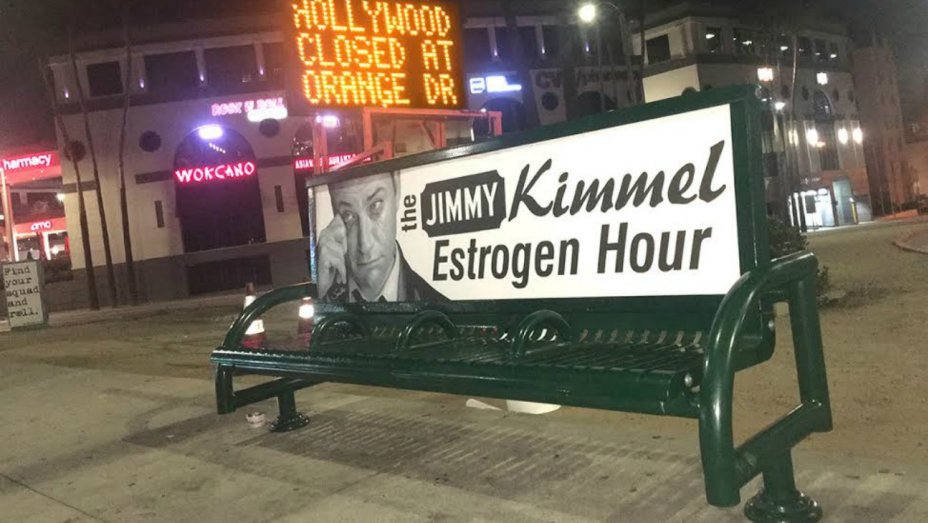 Kimmel Mocked as 'Cry Baby' In L.A. Street Art...
Colbert Uses Profanity to Describe President's 'Soul'...
---
IRS targeted pro-border security groups...
---
AMAZON Delivery Service to Rival FEDEX, UPS...
---
Stephen Miller solidifies influence in White House...
---
'Decoders' Offer Dire Warnings About NKorea Nuke Program...
---
Sharks and sea life mysteriously dying in San Fran Bay...
---
Number of vasectomies plunge...
---
Prison escapees arrested in escape room...
---
Trans metalhead makes historic run for office...
---
Thief steals funeral flower van during memorial service...
---
'Shoot, steal, rob' Gangster Grips busted over social posts...
---
Smoking Pot Makes MORE Violent...
---
High-intensity workout warning...
Watching sport puts as much strain on heart as run?
---
Reporter died of heart failure after 159-hour work week...
---
<! L I N K S S E C O N D C O L U M N> 3 AM GIRLS
CINDY ADAMS
MIKE ALLEN
BAZ BAMIGBOYE
DAVE BARRY
FRED BARNES
MICHAEL BARONE
PAUL BEDARD
BIZARRE [SUN]
BRENT BOZELL
DAVID BROOKS
PAT BUCHANAN
HOWIE CARR
CERNOVICH
MONA CHAREN
CNN: RELIABLE SOURCES
[NY DAILY NEWS] CONFIDENTIAL
DAVID CORN
ANN COULTER
LOU DOBBS
MAUREEN DOWD
LARRY ELDER
JOSEPH FARAH
SUZANNE FIELDS
FISHBOWL, DC
FISHBOWL, NYC
ROGER FRIEDMAN
BILL GERTZ
JONAH GOLDBERG
GLENN GREENWALD
LLOYD GROVE
HANNITY
STEPHEN HAYES
HUGH HEWITT
KATIE HOPKINS
LAURA INGRAHAM
INSIDE BELTWAY
RICHARD JOHNSON
ALEX JONES
MICKEY KAUS
KEITH J. KELLY
KRAUTHAMMER
KRISTOF
KRISTOL
KRUGMAN
LARRY KUDLOW
HOWIE KURTZ
MARK LEVIN
DAVID LIMBAUGH
RUSH LIMBAUGH
RICH LOWRY
MICHELLE MALKIN
DANA MILBANK
PIERS MORGAN
DICK MORRIS
PEGGY NOONAN
PAGE SIX
ANDREA PEYSER
JIM PINKERTON
POLITICO MORNING MEDIA
POLITICO PLAYBOOK
BILL PRESS
WES PRUDEN
REX REED
RICHARD ROEPER
BETSY ROTHSTEIN
JIM RUTENBERG
MICHAEL SAVAGE
LIZ SMITH
BRIAN STELTER
MARK STEYN
ROGER STONE
TAKI THEODORACOPULOS
CAL THOMAS
BOB TYRRELL
TV NEWSER
JEFF WELLS
WASHINGTON WHISPERS
GEORGE WILL
WALTER WILLIAMS
BYRON YORK
BILL ZWECKER
---