<! SECOND COLUMN BEGINS HERE>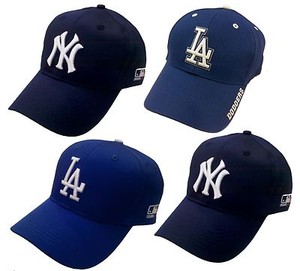 WORLD SERIES DELUXE: NYC VS LA?
---
Sliding NFL ratings could deliver hit to TV networks...
---
Being actor, singer, athlete no longer child's number one career choice...
---
Man charged with choking woman over iPad passcode...
---
PROSECUTOR: Mueller's staffing choices suggest not interested in justice...

Mission Morph...

No Crimes? They'll 'Make Some'...
---
NOONAN: TRUMP IN A CORNER...
---
Austrian 'Whizz-Kid' Prepares for Talks With Far Right...
---
What Victory Over ISIS Looks Like...
Map reveals worldwide cells...
---
White nationalist Spencer accuses protesters of stifling free speech...
---
Ex-Nazi death camp guard, 96, charged with complicity...
---
Big names opt out of FACEBOOK news subs...
Publishers caught in crossfire at APPLE...
---
Students given trigger warnings for 'distressing' Shakespeare plays...
---
CIA Chief Pledges 'Much More Vicious' Agency...
'Homeland' sees power grow...
---
Bank Run As Catalan Separatists Pull Cash From ATMs...
---
Sean Penn Tries Blocking Doc On El Chapo...
'Blood will be on NETFLIX hands'...
---
<! L I N K S S E C O N D C O L U M N> 3 AM GIRLS
CINDY ADAMS
MIKE ALLEN
BAZ BAMIGBOYE
DAVE BARRY
FRED BARNES
MICHAEL BARONE
PAUL BEDARD
BIZARRE [SUN]
BRENT BOZELL
DAVID BROOKS
PAT BUCHANAN
HOWIE CARR
CERNOVICH
MONA CHAREN
CNN: RELIABLE SOURCES
[NY DAILY NEWS] CONFIDENTIAL
DAVID CORN
ANN COULTER
LOU DOBBS
MAUREEN DOWD
LARRY ELDER
JOSEPH FARAH
SUZANNE FIELDS
FISHBOWL, DC
FISHBOWL, NYC
ROGER FRIEDMAN
BILL GERTZ
JONAH GOLDBERG
GLENN GREENWALD
LLOYD GROVE
HANNITY
STEPHEN HAYES
HUGH HEWITT
KATIE HOPKINS
DAVID IGNATIUS
LAURA INGRAHAM
INSIDE BELTWAY
RICHARD JOHNSON
ALEX JONES
MICKEY KAUS
KEITH J. KELLY
KRAUTHAMMER
KRISTOF
KRISTOL
KRUGMAN
LARRY KUDLOW
HOWIE KURTZ
MARK LEVIN
DAVID LIMBAUGH
RUSH LIMBAUGH
RICH LOWRY
MICHELLE MALKIN
DANA MILBANK
PIERS MORGAN
DICK MORRIS
PEGGY NOONAN
PAGE SIX
ANDREA PEYSER
JIM PINKERTON
POLITICO MORNING MEDIA
POLITICO PLAYBOOK
BILL PRESS
WES PRUDEN
REX REED
RICHARD ROEPER
BETSY ROTHSTEIN
JIM RUTENBERG
MICHAEL SAVAGE
LIZ SMITH
BRIAN STELTER
MARK STEYN
ROGER STONE
TAKI THEODORACOPULOS
CAL THOMAS
BOB TYRRELL
TV NEWSER
JEFF WELLS
GEORGE WILL
WALTER WILLIAMS
BYRON YORK
BILL ZWECKER
---