<! SECOND COLUMN BEGINS HERE>
Daniel Day Lewis mysterious final movie trailer...
---
WORLD SERIES Could Be Hottest Ever...

100 Degrees Expected For Game 1!
October Heat-Wave Shuts San Diego Schools...
---
'ANGRY' MILITARY WIDOW SLAMS TRUMP...
PRESIDENT FIRES BACK...
Wilson demands apology from Gen. Kelly for 'character assassination'...
---
Putin warns of super-human soldiers who feel no fear or pain...
China speeds ahead of USA as quantum race escalates, worrying scientists...
---
Tense chase through Mediterranean reveals how rattled NATO was by ghostly Russian sub...
---
Personalized white supremacist fliers rile...
---
Record Stink Bugs Invading America...
---
REPORT: SNAP 'SPECTACLES' MASSIVE BOONDOGGLE...
---
GOOGLE neighborhood to deploy 'weather management system'...
Tech Giant Adds More Republican Lobbyists...
---
Sex robot inventor says he will soon have 'children' with his creations...
---
President to Meet Duterte on Asia Trip...
---
INSIDE KIM'S SECRET ARMY...
Japan Sounds Alarm...
---
Tech Firms Seek Washington's Prized Asset: Top-Secret Clearances...
---
Surgeons Operate on Patient -- Within Patient...
---
Hackers Steal Photos From Plastic Surgeon to Stars...

Claim Trove Includes Royals!
---
London introduces tax on polluting vehicles...
---
Road rage attack goes wrong as driver runs SELF over...
---
Jogger finds armor-piercing tank round on PA river bank...
---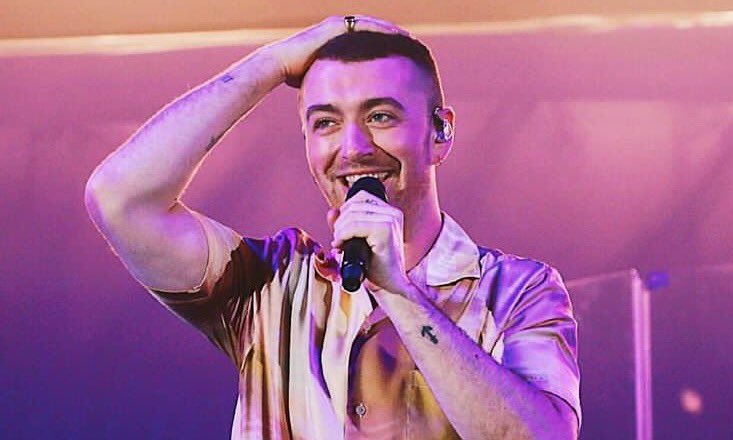 Sam Smith Feeling 'Just as Much Woman as Man'...
---
Two-Thirds Of Seniors Targeted By Fraud...
---
The woman who sweats BLOOD...
---
Six-month waiting list to donate dead horse to zoo lions...
---
Can Science Make Alcohol Safer?
---
Man fined for singing 90s dance song in car...
---
<! L I N K S S E C O N D C O L U M N> 3 AM GIRLS
CINDY ADAMS
MIKE ALLEN
BAZ BAMIGBOYE
DAVE BARRY
FRED BARNES
MICHAEL BARONE
PAUL BEDARD
BIZARRE [SUN]
BRENT BOZELL
DAVID BROOKS
PAT BUCHANAN
HOWIE CARR
CERNOVICH
MONA CHAREN
CNN: RELIABLE SOURCES
[NY DAILY NEWS] CONFIDENTIAL
DAVID CORN
ANN COULTER
LOU DOBBS
MAUREEN DOWD
LARRY ELDER
JOSEPH FARAH
SUZANNE FIELDS
FISHBOWL, DC
FISHBOWL, NYC
ROGER FRIEDMAN
BILL GERTZ
JONAH GOLDBERG
GLENN GREENWALD
LLOYD GROVE
HANNITY
STEPHEN HAYES
HUGH HEWITT
KATIE HOPKINS
DAVID IGNATIUS
LAURA INGRAHAM
INSIDE BELTWAY
RICHARD JOHNSON
ALEX JONES
MICKEY KAUS
KEITH J. KELLY
KRAUTHAMMER
KRISTOF
KRISTOL
KRUGMAN
LARRY KUDLOW
HOWIE KURTZ
MARK LEVIN
DAVID LIMBAUGH
RUSH LIMBAUGH
RICH LOWRY
MICHELLE MALKIN
DANA MILBANK
PIERS MORGAN
DICK MORRIS
PEGGY NOONAN
PAGE SIX
ANDREA PEYSER
JIM PINKERTON
POLITICO MORNING MEDIA
POLITICO PLAYBOOK
BILL PRESS
WES PRUDEN
REX REED
RICHARD ROEPER
BETSY ROTHSTEIN
JIM RUTENBERG
MICHAEL SAVAGE
LIZ SMITH
BRIAN STELTER
MARK STEYN
ROGER STONE
TAKI THEODORACOPULOS
CAL THOMAS
BOB TYRRELL
TV NEWSER
JEFF WELLS
GEORGE WILL
WALTER WILLIAMS
BYRON YORK
BILL ZWECKER
---