<! SECOND COLUMN BEGINS HERE>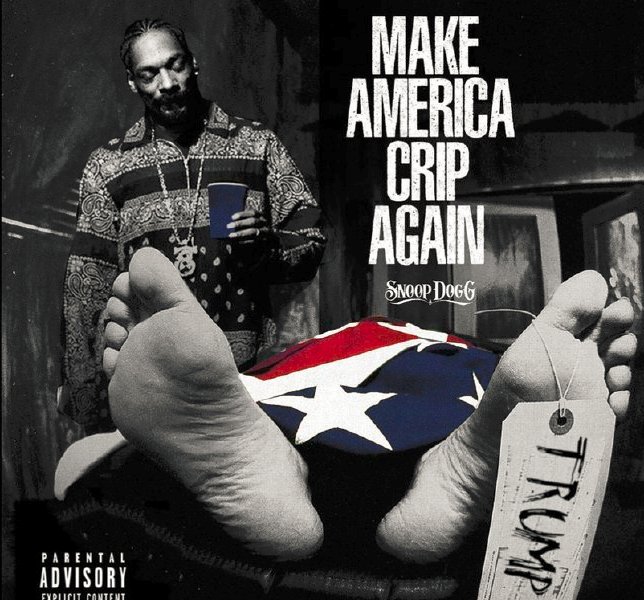 Snoop Dogg Poses Over Trump Corpse...
---
Will Robots Crash Stock Market?
---
Republicans race to finish tax bill as pressure mounts...
Tension...
---
MAG: Dem Civil War Gets Nasty...
DNC: White men shouldn't apply...
Pelosi moves to muzzle impeachment talk...
---
Bergdahl fate hangs in balance as attorneys rest case..
---
Private-sector jobs boom in October; Construction surge...
Manufacturing pops in Midwest...
Thanksgiving flights to carry record number of flyers...
---
SINCLAIR says no to O'Reilly...
---
SHOCK CLAIM: 'DUSTIN HOFFMAN SEXUALLY HARASSED ME WHEN I WAS 17'...
SORRY...
6 women accuse filmmaker Ratner...
Harvey effigy to be torched at bonfire party...
Panic Hits Hollywood and Press: Which Harasser Will Be Outed Next?
Top newsroom official at NPR resigns amid harassment allegations...
---
UPDATE: Plague outbreak could explode at any time in next six months...
---
Woman Accuses Cosmetics Store of Giving Her Herpes...
---
San Diego surfers, beachgoers sickened after Tijuana sewage spill...
---
Is that a real service dog? Illegal to ask...
---
Blind athlete to run marathon -- unaided...
---
<! L I N K S S E C O N D C O L U M N> 3 AM GIRLS
CINDY ADAMS
MIKE ALLEN
BAZ BAMIGBOYE
DAVE BARRY
FRED BARNES
MICHAEL BARONE
PAUL BEDARD
BIZARRE [SUN]
BRENT BOZELL
DAVID BROOKS
PAT BUCHANAN
HOWIE CARR
CERNOVICH
MONA CHAREN
CNN: RELIABLE SOURCES
[NY DAILY NEWS] CONFIDENTIAL
DAVID CORN
ANN COULTER
LOU DOBBS
MAUREEN DOWD
LARRY ELDER
JOSEPH FARAH
SUZANNE FIELDS
FISHBOWL, DC
FISHBOWL, NYC
ROGER FRIEDMAN
BILL GERTZ
JONAH GOLDBERG
GLENN GREENWALD
LLOYD GROVE
HANNITY
VICTOR DAVIS HANSON
STEPHEN HAYES
HUGH HEWITT
KATIE HOPKINS
DAVID IGNATIUS
LAURA INGRAHAM
INSIDE BELTWAY
RICHARD JOHNSON
ALEX JONES
MICKEY KAUS
KEITH J. KELLY
KRAUTHAMMER
KRISTOF
KRISTOL
KRUGMAN
LARRY KUDLOW
HOWIE KURTZ
MARK LEVIN
DAVID LIMBAUGH
RUSH LIMBAUGH
RICH LOWRY
MICHELLE MALKIN
DANA MILBANK
PIERS MORGAN
DICK MORRIS
PEGGY NOONAN
PAGE SIX
ANDREA PEYSER
JIM PINKERTON
POLITICO MORNING MEDIA
POLITICO PLAYBOOK
BILL PRESS
WES PRUDEN
REX REED
RICHARD ROEPER
BETSY ROTHSTEIN
JIM RUTENBERG
MICHAEL SAVAGE
LIZ SMITH
BRIAN STELTER
MARK STEYN
ROGER STONE
TAKI THEODORACOPULOS
CAL THOMAS
BOB TYRRELL
TV NEWSER
JEFF WELLS
GEORGE WILL
WALTER WILLIAMS
BYRON YORK
BILL ZWECKER
---