<! SECOND COLUMN BEGINS HERE>
Woman Says Judge Moore Tried to Rape Her at 16...
'DON'T KNOW HER, DON'T KNOW WHERE RESTAURANT IS'...
Cruz pulls support...
Write-in option for voters?
Republican leaders threaten to expel from Senate if wins...
---
ATLANTIC: THE BILL CLINTON RECKONING...
---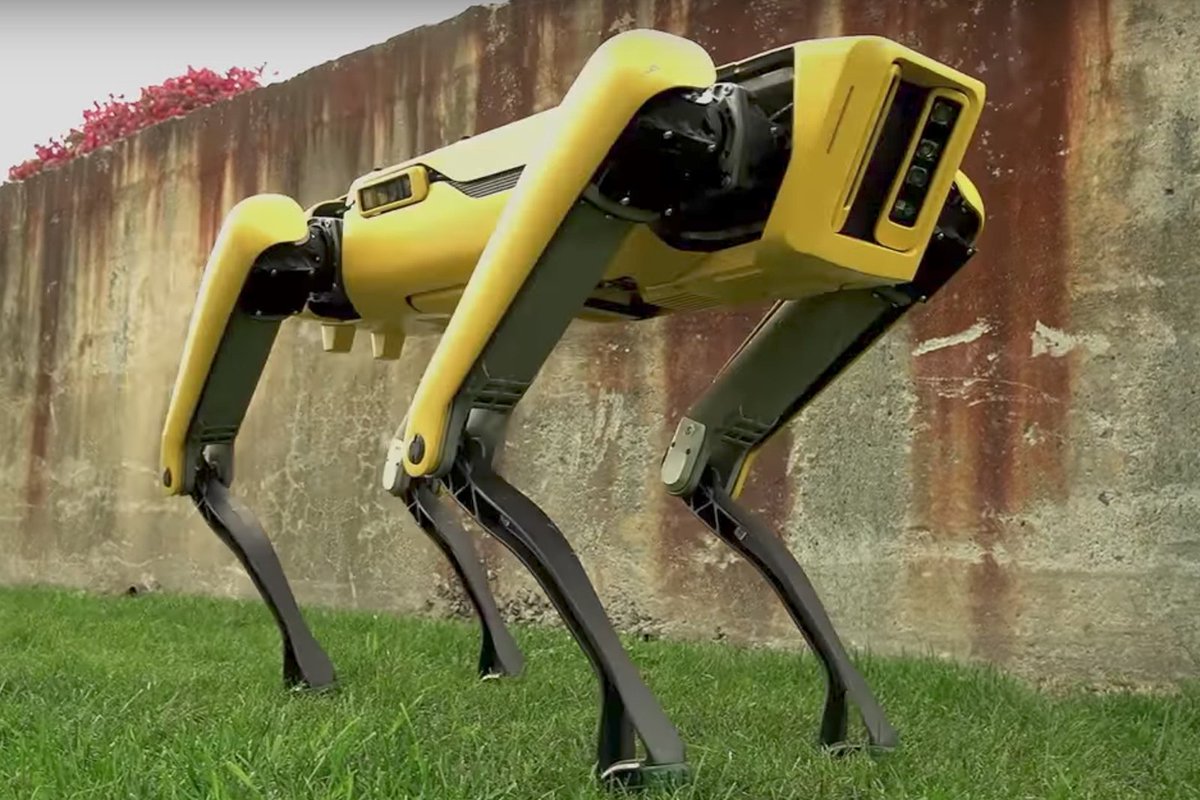 THE NEW PET DROID...
Killer robots carry out mass murder WITHOUT human orders?...
Privacy fears over artificial intelligence as crimestopper...
Algorithms With Minds of Their Own...
---
Prehistoric 8,000-Year-Old Vintage Wine Found in Georgia...
---
YELP Ordered to Identify User Accused of Defaming Tax Preparer...
---
HARD TIME: Inmates sue ver 'hellish' conditions; Heat, mold, rats and spiders...
---
Tension mounts as Saudi escalates power struggle with Iran...
Jets scrambled amid war fears...
Israeli army on high alert...
---
Hollywood's harassment hall of shame...
---
Lagerfeld sparks fury over migrants Holocaust comments...

Attacks Merkel for opening borders...
---
<! L I N K S S E C O N D C O L U M N> 3 AM GIRLS
CINDY ADAMS
MIKE ALLEN
BAZ BAMIGBOYE
DAVE BARRY
FRED BARNES
MICHAEL BARONE
PAUL BEDARD
BIZARRE [SUN]
BRENT BOZELL
DAVID BROOKS
PAT BUCHANAN
HOWIE CARR
CERNOVICH
MONA CHAREN
CNN: RELIABLE SOURCES
[NY DAILY NEWS] CONFIDENTIAL
DAVID CORN
ANN COULTER
LOU DOBBS
MAUREEN DOWD
LARRY ELDER
AMBROSE EVANS-PRITCHARD...
JOSEPH FARAH
SUZANNE FIELDS
FISHBOWL, DC
FISHBOWL, NYC
ROGER FRIEDMAN
BILL GERTZ
JONAH GOLDBERG
GLENN GREENWALD
LLOYD GROVE
HANNITY
VICTOR DAVIS HANSON
STEPHEN HAYES
HUGH HEWITT
KATIE HOPKINS
DAVID IGNATIUS
LAURA INGRAHAM
INSIDE BELTWAY
RICHARD JOHNSON
ALEX JONES
MICKEY KAUS
KEITH J. KELLY
KRAUTHAMMER
KRISTOF
KRISTOL
KRUGMAN
LARRY KUDLOW
HOWIE KURTZ
MARK LEVIN
DAVID LIMBAUGH
RUSH LIMBAUGH
RICH LOWRY
MICHELLE MALKIN
DANA MILBANK
PIERS MORGAN
DICK MORRIS
PEGGY NOONAN
PAGE SIX
ANDREA PEYSER
JIM PINKERTON
POLITICO MORNING MEDIA
POLITICO PLAYBOOK
BILL PRESS
WES PRUDEN
REX REED
RICHARD ROEPER
BETSY ROTHSTEIN
JIM RUTENBERG
MICHAEL SAVAGE
LIZ SMITH
BRIAN STELTER
MARK STEYN
ROGER STONE
TAKI THEODORACOPULOS
CAL THOMAS
BOB TYRRELL
TV NEWSER
JEFF WELLS
GEORGE WILL
WALTER WILLIAMS
BYRON YORK
BILL ZWECKER
---