<! SECOND COLUMN BEGINS HERE>
Catholic Leaders Signal Resistance to Pope's Agenda...
---
SAVAGE FINDS GOD!
TALKHOST ON SPIRITUAL ODYSSEY...
---
Macron faces revolt; 100 party members resign...
---
Murdoch Break Up Media Empire? Annual Meeting Intrigue...
---
WOLFF: How AT&T Misplayed Trump Team...
---
Networking event to help white people 'Come Meet Black Person'...
---
TESLA Called 'Hotbed for Racist Behavior'...
---
TV Ads May Soon Stalk...
---
First Digital Pill Approved to Worries About Biomedical 'Big Brother'...
---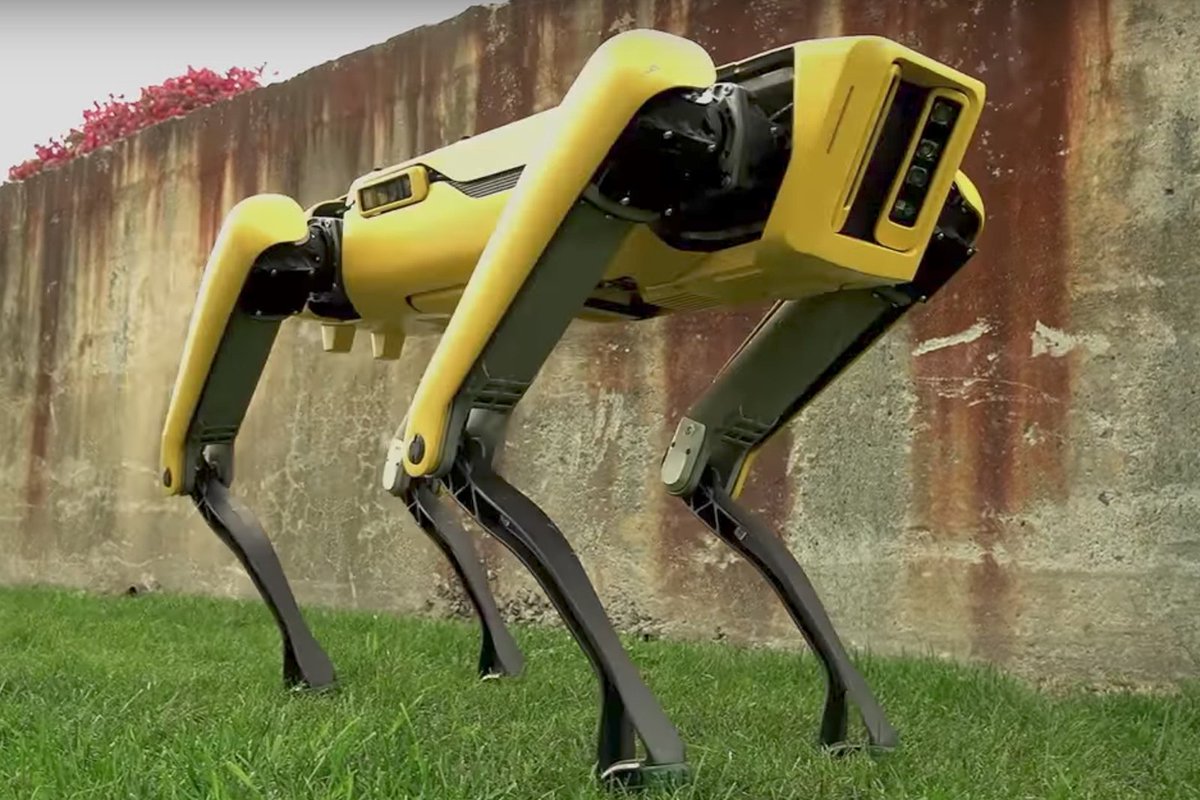 THE NEW PET DROID...
Killer robots carry out mass murder WITHOUT human orders?
---
Supersonic 1,687mph airliner to 'REVOLUTIONIZE' air travel...
---
China supercomputers race past USA to world dominance...
---
The last places on Earth with no internet...
---
Owners Shelling Out $50K To Clone Pets...
---
YELP Ordered to Identify User Accused of Defaming Tax Preparer...
---
HARD TIME: Inmates sue over 'hellish' conditions; Heat, mold, rats and spiders...
---
Italy's historic failure to reach World Cup felt across globe...

'This is apocalypse'...
---
Chinese community fights marijuana sales in SF...
---
LIST: Friendliest cities...
---
Cryogenics firms to freeze people BEFORE die; Bring back to life...
---
Cash Disappear?
---
'Weinstein Effect' goes global as powerful men confronted...
More than 50 describe sexual harassment on Capitol Hill...
---
When child sex isn't rape: French to set age of consent...
---
School worksheet quizzed students on 'boy toy,' affairs...
---
<! L I N K S S E C O N D C O L U M N> 3 AM GIRLS
CINDY ADAMS
MIKE ALLEN
BAZ BAMIGBOYE
DAVE BARRY
FRED BARNES
MICHAEL BARONE
PAUL BEDARD
BIZARRE [SUN]
BRENT BOZELL
DAVID BROOKS
PAT BUCHANAN
HOWIE CARR
CERNOVICH
MONA CHAREN
CNN: RELIABLE SOURCES
[NY DAILY NEWS] CONFIDENTIAL
DAVID CORN
ANN COULTER
LOU DOBBS
MAUREEN DOWD
LARRY ELDER
AMBROSE EVANS-PRITCHARD...
JOSEPH FARAH
SUZANNE FIELDS
FISHBOWL, DC
FISHBOWL, NYC
ROGER FRIEDMAN
BILL GERTZ
JONAH GOLDBERG
GLENN GREENWALD
LLOYD GROVE
HANNITY
VICTOR DAVIS HANSON
STEPHEN HAYES
HUGH HEWITT
KATIE HOPKINS
DAVID IGNATIUS
LAURA INGRAHAM
INSIDE BELTWAY
RICHARD JOHNSON
ALEX JONES
MICKEY KAUS
KEITH J. KELLY
KRAUTHAMMER
KRISTOF
KRISTOL
KRUGMAN
LARRY KUDLOW
HOWIE KURTZ
MARK LEVIN
DAVID LIMBAUGH
RUSH LIMBAUGH
RICH LOWRY
MICHELLE MALKIN
DANA MILBANK
PIERS MORGAN
DICK MORRIS
PEGGY NOONAN
PAGE SIX
ANDREA PEYSER
JIM PINKERTON
POLITICO MORNING MEDIA
POLITICO PLAYBOOK
BILL PRESS
WES PRUDEN
REX REED
RICHARD ROEPER
BETSY ROTHSTEIN
JIM RUTENBERG
MICHAEL SAVAGE
LIZ SMITH
BRIAN STELTER
MARK STEYN
ROGER STONE
TAKI THEODORACOPULOS
CAL THOMAS
BOB TYRRELL
TV NEWSER
JEFF WELLS
GEORGE WILL
WALTER WILLIAMS
BYRON YORK
BILL ZWECKER
---