<! SECOND COLUMN BEGINS HERE>
NEW YORKER FIRES RYAN LIZZA: 'IMPROPER SEXUAL CONDUCT'...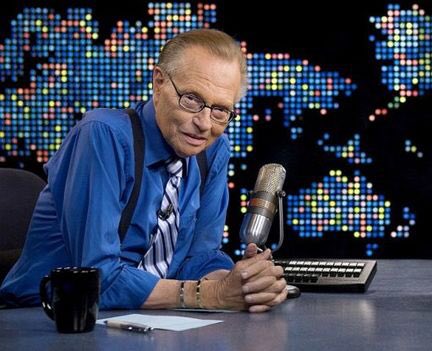 LARRY KING ACCUSED OF GROPING...
Radio Mogul Under Pressure To Resign From Powerful Board...
Longtime NPR Host Facing Allegations...
Celeb Chef Batali Accused of Sex Harassment...
NBCNEWS execs under fire for Lauer investigation...
---
President to send astronauts back to moon -- and Mars...
---
VERIZON pays to live-stream every NFL game on YAHOO...
'SUNDAY NIGHT FOOTBALL' Ratings Plunge 30% From Year-Ago...
---
SENATE BILL BOTCH: 'TAX RATE' 100%?
'Frenzy' leading to errors...
Credits for illegals?
Steepest rate hikes in decade coming...
---
Eminem's War on Trumpism...
---
'Journalism for rent': Inside the secretive firm behind Russia dossier...
Mueller focusing on possible obstruction of justice by Trump...

18-day period...
HUNT: Probe About to Get Uglier...
BANNON FACES GRILLING?
House gavel with impeachment power up for grabs...
---
Former FACEBOOK exec: Social media ripping apart society...
NETFLIX creepy tweet reminds how closely watching users...
Smartphone as medicine: Digital therapy here to stay...
---
SNAP: Woman Restrained By Passengers On SOUTHWEST Flight After Threatening To Kill Everyone...
Plane diverted after fight over champagne...
---
MONSANTO offers cash to farmers who use controversial chemical...
---
Scientists to bring back extinct tigers...
---
Amazon uncovered: Incredible images show remote Brazilian tribe...

Dancing, balancing in trees, swimming in waterfalls...
---
<! L I N K S S E C O N D C O L U M N> 3 AM GIRLS
CINDY ADAMS
MIKE ALLEN
BAZ BAMIGBOYE
DAVE BARRY
FRED BARNES
MICHAEL BARONE
PAUL BEDARD
BIZARRE [SUN]
BRENT BOZELL
DAVID BROOKS
PAT BUCHANAN
HOWIE CARR
CERNOVICH
MONA CHAREN
CNN: RELIABLE SOURCES
[NY DAILY NEWS] CONFIDENTIAL
DAVID CORN
ANN COULTER
LOU DOBBS
MAUREEN DOWD
LARRY ELDER
AMBROSE EVANS-PRITCHARD...
JOSEPH FARAH
SUZANNE FIELDS
FISHBOWL, DC
FISHBOWL, NYC
ROGER FRIEDMAN
BILL GERTZ
JONAH GOLDBERG
GLENN GREENWALD
LLOYD GROVE
HANNITY
VICTOR DAVIS HANSON
STEPHEN HAYES
HUGH HEWITT
KATIE HOPKINS
DAVID IGNATIUS
LAURA INGRAHAM
INSIDE BELTWAY
RICHARD JOHNSON
ALEX JONES
MICKEY KAUS
KEITH J. KELLY
KRAUTHAMMER
KRISTOF
KRISTOL
KRUGMAN
LARRY KUDLOW
HOWIE KURTZ
MARK LEVIN
DAVID LIMBAUGH
RUSH LIMBAUGH
RICH LOWRY
MICHELLE MALKIN
DANA MILBANK
PIERS MORGAN
DICK MORRIS
PEGGY NOONAN
PAGE SIX
ANDREA PEYSER
JIM PINKERTON
POLITICO MORNING MEDIA
POLITICO PLAYBOOK
BILL PRESS
WES PRUDEN
REX REED
RICHARD ROEPER
BETSY ROTHSTEIN
JIM RUTENBERG
MICHAEL SAVAGE
BRIAN STELTER
MARK STEYN
ROGER STONE
TAKI THEODORACOPULOS
CAL THOMAS
BOB TYRRELL
TV NEWSER
JEFF WELLS
GEORGE WILL
WALTER WILLIAMS
BYRON YORK
BILL ZWECKER
---