<! SECOND COLUMN BEGINS HERE>
Fury as DISNEY 'browns up' white actors to star in 'ALADDIN'...
---
'STAR WARS' Fading FAST at Box Office...
3rd Place in 3rd Week...

Makes Half as Much as Horror Thriller...
---
'ROSEANNE' producer explains reboot's cross-dressing 9-year-old...
---
Pope opens Sistine Chapel to breastfeeding...
---
UPDATE: Teen TV Genre Takes Adolescent Angst to Darker Place...
---
'THRONES' Star Kit Harington Drunk and Disorderly During Pool Game...
---
How Intel Agencies Bungled NKorea...
---
DEAL: 'DREAMERS' FOR THE WALL?
Phone Searches at Border Surge...
---
MORE Rich Flee Connecticut...
---
PAPER: Emptiness of 'impeachment porn'...
Mueller looks deeper into talk at Trump Tower...
Sessions under fire from all sides...
---
27 UFO sightings reported in Manhattan...
---
Inside the Hunt for ISIS Leader Baghdadi...
Soldier cuts head off jihadi with SPADE after running out of ammo...
---
Canine couture cuts dash in Milan...
---
Iranian Tanker and Chinese Freighter Collide...
---
WWII-style mortar round in Oregon shed...
---
BRITISH AIRWAYS axes reclining seats...
---
Told their treehouse must go, owners appeal to Supreme Court...
---
'PHANTOM THREAD' designer: Daniel Day-Lewis performance 'flawless'...
---
MANDALAY BAY staff interacted with Vegas shooter 10 times before rampage...
---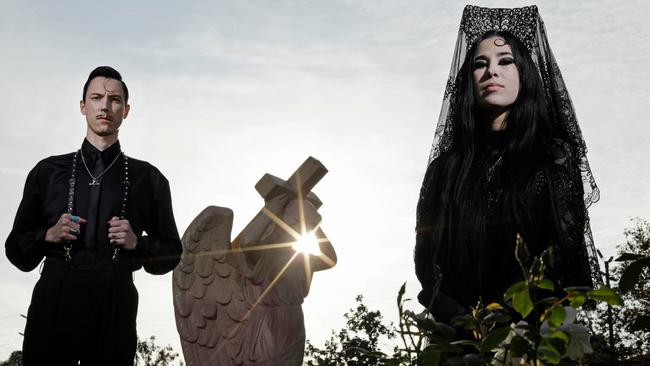 New generation of LA Satanists finds community in blasphemous times...
---
<! L I N K S S E C O N D C O L U M N> 3 AM GIRLS
CINDY ADAMS
MIKE ALLEN
BAZ BAMIGBOYE
DAVE BARRY
FRED BARNES
MICHAEL BARONE
PAUL BEDARD
BIZARRE [SUN]
BRENT BOZELL
DAVID BROOKS
PAT BUCHANAN
HOWIE CARR
CERNOVICH
MONA CHAREN
CNN: RELIABLE SOURCES
[NY DAILY NEWS] CONFIDENTIAL
DAVID CORN
ANN COULTER
LOU DOBBS
MAUREEN DOWD
LARRY ELDER
AMBROSE EVANS-PRITCHARD...
JOSEPH FARAH
SUZANNE FIELDS
FISHBOWL, DC
FISHBOWL, NYC
ROGER FRIEDMAN
BILL GERTZ
JONAH GOLDBERG
GLENN GREENWALD
LLOYD GROVE
HANNITY
VICTOR DAVIS HANSON
STEPHEN HAYES
HUGH HEWITT
DAVID IGNATIUS
LAURA INGRAHAM
INSIDE BELTWAY
RICHARD JOHNSON
ALEX JONES
MICKEY KAUS
KEITH J. KELLY
KRAUTHAMMER
KRISTOF
KRISTOL
KRUGMAN
LARRY KUDLOW
HOWIE KURTZ
MARK LEVIN
DAVID LIMBAUGH
RUSH LIMBAUGH
RICH LOWRY
MICHELLE MALKIN
DANA MILBANK
PIERS MORGAN
DICK MORRIS
PEGGY NOONAN
PAGE SIX
ANDREA PEYSER
JIM PINKERTON
POLITICO MORNING MEDIA
POLITICO PLAYBOOK
BILL PRESS
WES PRUDEN
REX REED
RICHARD ROEPER
BETSY ROTHSTEIN
JIM RUTENBERG
MICHAEL SAVAGE
BRIAN STELTER
MARK STEYN
ROGER STONE
TAKI THEODORACOPULOS
CAL THOMAS
BOB TYRRELL
TV NEWSER
JEFF WELLS
GEORGE WILL
WALTER WILLIAMS
BYRON YORK
BILL ZWECKER
---