<! SECOND COLUMN BEGINS HERE>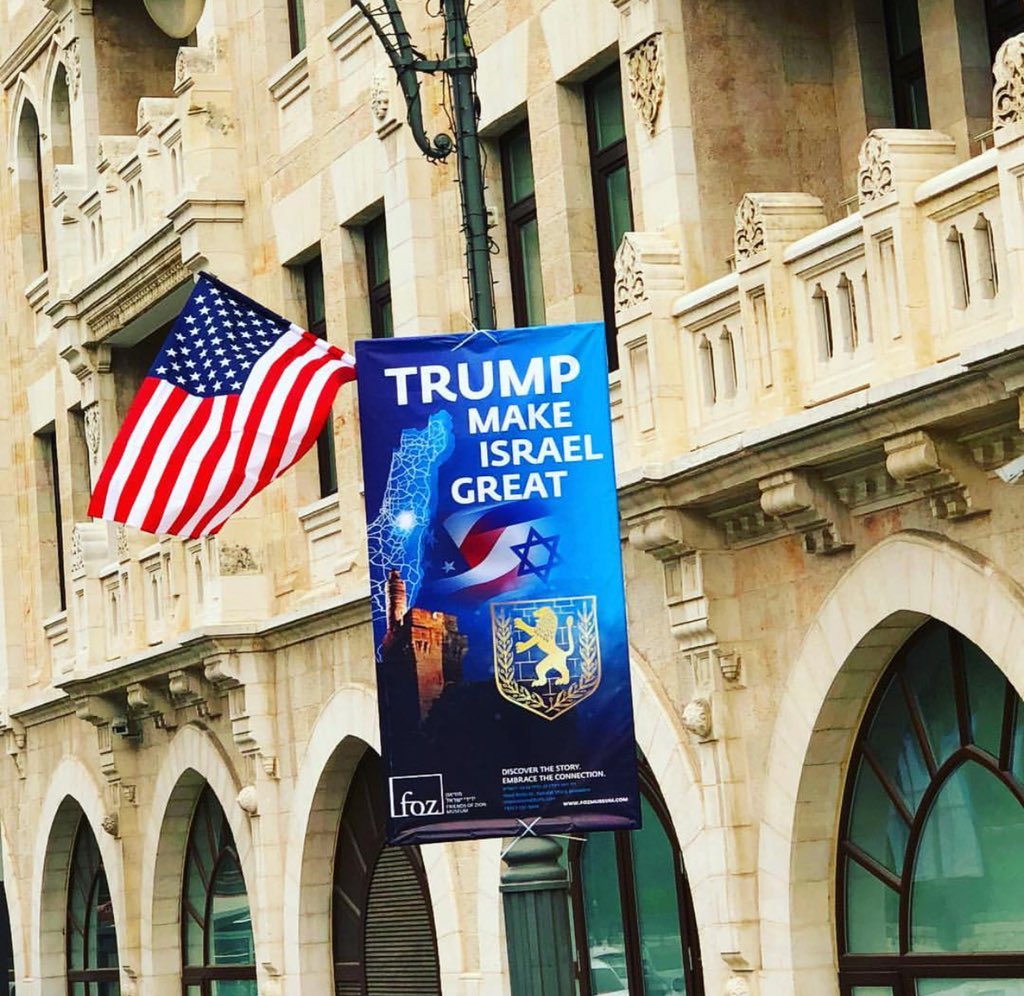 'Thank You President Trump' on Walls of Jerusalem...
Schumer applauds move...
Romney slams choice of 'bigot' pastor for prayer...
Flashback: Past Presidents Promise, Fail to Move Embassy...
---
Meryl Streep to Star in Panama Papers Thriller...
---
SALT LAKE TRIBUNE lays off third of newsroom...
---
CBS Sues Redstones to Block VIACOM Merger...
---
Internal White House spy operation to stop leaks...
Top leakers defend their leaking...
---
BRODY FILES: An Evangelical Journalist Finds His Calling...
---
Paul Schrader Comes to Jesus...

Finally made masterpiece?
---
Priests found in bed together in Rome face being expelled...
---
Germany Boosts Military Spending...
---
AMERICAN AIRLINES New 'Support Animal' Policy: Mini Horses Allowed, Goats Aren't...
---
Argentine Peso Death Spiral...
---
Ink Almost Dry on Italy's 15% Flat Tax Rate...
Populists Plot Spending Spree...
---
<! L I N K S S E C O N D C O L U M N> 3 AM GIRLS
CINDY ADAMS
MIKE ALLEN
BAZ BAMIGBOYE
DAVE BARRY
FRED BARNES
MICHAEL BARONE
PAUL BEDARD
BIZARRE [SUN]
BRENT BOZELL
DAVID BROOKS
PAT BUCHANAN
DYLAN BYERS
HOWIE CARR
CERNOVICH
MONA CHAREN
CNN: RELIABLE SOURCES
[NY DAILY NEWS] CONFIDENTIAL
DAVID CORN
ANN COULTER
LOU DOBBS
MAUREEN DOWD
LARRY ELDER
AMBROSE EVANS-PRITCHARD
JOSEPH FARAH
SUZANNE FIELDS
FISHBOWL, DC
FISHBOWL, NYC
ROGER FRIEDMAN
BILL GERTZ
JONAH GOLDBERG
GLENN GREENWALD
LLOYD GROVE
HANNITY
VICTOR DAVIS HANSON
STEPHEN HAYES
HUGH HEWITT
KATIE HOPKINS
DAVID IGNATIUS
LAURA INGRAHAM
INSIDE BELTWAY
RICHARD JOHNSON
ALEX JONES
MICKEY KAUS
KEITH J. KELLY
KRAUTHAMMER
KRISTOF
KRISTOL
KRUGMAN
LARRY KUDLOW
HOWIE KURTZ
MARK LEVIN
DAVID LIMBAUGH
RUSH LIMBAUGH
RICH LOWRY
MICHELLE MALKIN
DANA MILBANK
PIERS MORGAN
DICK MORRIS
PEGGY NOONAN
PAGE SIX
ANDREA PEYSER
JIM PINKERTON
POLITICO MORNING MEDIA
POLITICO PLAYBOOK
BILL PRESS
WES PRUDEN
REX REED
RICHARD ROEPER
BETSY ROTHSTEIN
JIM RUTENBERG
MICHAEL SAVAGE
BRIAN STELTER
MARK STEYN
ROGER STONE
TAKI THEODORACOPULOS
CAL THOMAS
BOB TYRRELL
TV NEWSER
JEFF WELLS
GEORGE WILL
WALTER WILLIAMS
BYRON YORK
BILL ZWECKER
---